Services
Urgent Care for Ophthalmic Conditions
An Eye Institute of Austin physician is on-call each day and after hours for our patients that have an urgent eye care need.  Patients are encouraged to call our office and speak with a technician to find an appropriate time to meet with our physicians.  We triage our calls and in some cases it is not necessary to be seen immediately.  In such cases, a doctor will be consulted for suggestions, and the next available appointment with your doctor will be scheduled in case the proposed plan of action did not resolve your problem.
With few exceptions, these evaluations are all considered MEDICAL problems and will be filed under medical insurance.  Most VISION insurance plans only cover specific normal eye exam services and not problems or emergency care.  If you are experiencing problems after normal business hours (8AM – 5PM, Monday – Friday), our answering service will answer your phone call and contact the physician on-call.  That physician will call you to address any problems you are experiencing.  If you have to be seen in the office "after hours" special fees will apply.
We welcome our patients to call with any concerns or questions about their eyes so that our staff and physicians can promptly address them.  We especially encourage our post-operative patients to call with any unusual developments so they can be assessed quickly and managed effectively during this critically important period of time.
LASIK / Laser Vision Correction Surgery
Dr. Jason Feuerman and The Eye Institute of Austin offer Laser Vision Correction Surgery (LASIK).
For more information, click here. Laser Vision Correction Surgery
Call today to request your FREE, no obligation Laser Vision Correction consultation with Dr. Feuerman.
Botox® Therapy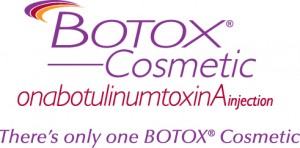 Lori Murphy, MD is now offering Botox® Therapy.
Botox® is a prescription medication that is injected into muscles and used to temporarily improve the look of moderate to severe frown lines between the eyebrows and moderate to severe crow's feet lines in adults. Men and Women choose Botox® injections to regain a more youthful appearance.
Botox® is a purified protein that works by blocking overactive nerve impulses that trigger excessive muscle contractions. The effect is temporary and lasts from approximately 3-6 months depending on the individual patient and indication.
Botox® therapy should only be administered by a trained and qualified physician. For more information click here.
Evaluation for High-Risk Medication Usage
Some medications have been shown to carry risk for vision alteration.  We usually see these patients in conjunction with a complete eye exam, with several additional tests that may be helpful in assessing the status of one's vision such as: visual field testing, optical coherence tomography, corneal topography, depth perception and color vision testing.  These tests are performed by a technician and interpreted by your physician.  A report letter is sent to your medical physician who prescribes the high-risk medication.  Plaquenil is the most common medication in use that requires regular visual function screening.
Cataract Evaluation and Surgery
Cataract evaluation is done either during a regular complete eye exam or by specific patient referral.  A cataract is an opacification or clouding of the crystalline lens within the eye, which may prevent a clear image from forming on the retina.  Common symptoms from cataracts include blurred vision, glare complaints and difficulty with nighttime vision.  Most adults will develop some signs of cataract formation, and in cases where the symptoms affect or interfere with one's daily routine, treatment can be beneficial to reverse the cataract-related vision loss.  All cataracts are treated with a minimally invasive surgical procedure by removing the cataractous lens and placing an intraocular lens implant within the eye.  Several measurements of the eye are obtained in the office to help select which lens implant will be used in surgery. While surgery has an exceptionally high success rate, it is still important to discuss the proposed treatment with your physician to determine if cataract surgery is an appropriate procedure for you.
Drs. R. Todd Smith, Steven H. McKinley, Lori M. Murphy, and Dr. Jason Feuerman are our physicians who perform cataract surgery.
Corneal Evaluation and Treatment
Our clinic offers a wide range of expertise regarding corneal disease management.  All of our general ophthalmologists can diagnose and treat most corneal diseases. Dr. Gary R. Rylander and Dr. Jason M. Fuerman, cornea-trained specialists, are available for consultation on complex corneal disease cases and also perform corneal transplantation surgery. Below is a list of some of the main corneal diseases that we manage:
Bullous Keratopathy—a degenerative process in which the cornea swells with blister-like elevations on the surface that may reduce vision and cause painful corneal surface erosions.  If a patient is very symptomatic, cornea transplant surgery may be helpful.
Cornea Transplant Surgery—a procedure that replaces scarred or diseased corneal tissue with clear corneal tissue from an organ donor.
Corneal Abrasion–—a scraped area on the corneal surface which may cause a painful foreign-body sensation.
Corneal Ulcers—lost areas of the outermost layers of the cornea accompanied by an inflammatory response.  May be caused by auto-immune diseases, or bacterial, fungal or viral infections often related to improper contact lens usage.
Dry Eye Syndrome—characterized by dryness of the ocular surface due to decreased tear production or increased tear loss.  Common eye symptoms include a foreign body sensation, burning, irritation or redness.  In some cases it may result in decreased or fluctuating vision.
Foreign Body Removal—in cases of ocular trauma, material may be deposited on or embed into the surface of the eye.  This causes a foreign body sensation and poses a risk for infection.  Removal of the foreign body is the treatment.
Fuchs' Dystrophy—a common hereditary condition in which microscopic deposits of material collects on the back surface of the cornea.  It may produce corneal clouding or swelling which can lead to blurred vision.
Keratoconus—a pathological condition characterized by thinning and a cone-shaped protrusion of the central cornea, usually in both eyes.  It may cause significant blurring of vision and requires special contact lenses for management or in some cases, corneal transplantation surgery.
Glaucoma Evaluation and Treatment
Glaucoma is a group of diseases characterized by progressive optic nerve damage, which can cause loss of the field of view for each eye.  Since glaucoma damage can occur without any symptoms and is more likely to develop as a person ages, it is important to periodically undergo screening for the condition.  Glaucoma damage is permanent but controllable or preventable with appropriate treatment.  All current practice treatments are aimed at reducing the pressure within the eye to halt or limit the optic nerve damage caused by glaucoma.  This can be achieved with topical eye medications, laser procedures, surgery, or any combination thereof.  Our patients with glaucoma require closer monitoring and more frequent examinations than the majority of our patients.  All of our ophthalmologists are capable of screening for, diagnosing, and treating glaucoma.  Dr. Steven H. McKinley is a fellowship-trained glaucoma specialist who is available for consultation on more challenging cases that may require a surgical intervention.  Below is a list of some tests and procedures used for glaucoma care that are available at our office:
Visual Field Test—an automated test that measures the extent of the area visible to an eye by having the test eye fixate on a central target; useful for determining the degree of glaucoma damage and for monitoring stability of the disease.
Optical Coherence Tomography—a non-invasive test which uses light waves to measure retinal nerve fiber loss and provide an anatomic analysis of the optic nerve; a helpful test for monitoring glaucoma progression when used in conjunction with the visual field test.
Peripheral Iridotomy—an in-office laser procedure used to create a small hole in the iris near its base.  Indicated for the treatment of narrow-angle or angle-closure glaucoma, cases where the intraocular pressure may rise quickly and drastically leading to rapid glaucoma damage.
Laser Trabeculoplasty—an in-office laser procedure used to enhance the natural drainage of aqueous humor (the fluid within the eye) in an attempt to reduce the intraocular pressure.
Trabeculectomy and Glaucoma Drainage Implant ("Tube Shunt") Surgery—usually performed for advanced cases of glaucoma or if glaucoma is uncontrolled despite medical or laser treatments.
Insertion of the iStent® Device—a small implantable stent can be placed into the natural drainage channel of the eye during cataract surgery in order to help reduce eye pressure.

Vitreoretinal Disease Management
The vitreous (a gel-like substance that fills the eye) and the retina are located in the back of the eye. All of the physicians at the Eye Institute of Austin can perform retinal examinations. However, a retina specialist will be seeing patients out of our office every three weeks for more thorough examinations and for the convenience of our patients with more serious retina needs. Examples of diseases that may affect the vitreous and retina are:
Diabetic Retinopathy—a series of progressive changes in the retina characterized by bleeding (dot-blot hemorrhages), swelling (macular edema) and abnormal blood vessel growth (neovascularization.)  This can occur in long-standing diabetes or if diabetes is not well-controlled.  Diabetics are advised to have an eye examination on a yearly basis to screen for these abnormalities and a letter will be sent to your diabetes doctor to report on the status of your eyes.
Age-Related Macular Degeneration—the deterioration of a specific region of the retina (the macula) responsible for sharp, clear central vision.  The "dry" form of the condition is detected by a disturbance in the pigmentation of the macula or by the presence of yellowish deposits just beneath the retina (called drusen.)  In the "wet" form, abnormal blood vessels grow beneath the retina which leak fluid and blood and alter the normal functioning of the macula.  Macular degeneration is the leading cause of irreversible vision loss in this country.  Our physicians can discuss with you the role of nutritional supplements or retina treatments in caring for macular degeneration.
Macular Pucker/Epiretinal Membrane—wrinkling of the central retina (the macula) caused by contraction of a thin membrane on the retinal surface which may produce distortion of vision.  Surgery to remove the membrane is sometimes recommended to improve vision.
Posterior Vitreous Detachment—separation of the vitreous gel from the retinal surface as it liquefies and condenses over time.  Usually a harmless change that produces new flashes of light or "floaters" in one's vision, but may lead to a retinal detachment in complicated cases.  Prompt examination of any new flashes of light or "floaters" is strongly encouraged to exclude a retinal detachment.
Retinal Tear or Detachment—a separation of the retina from the inner layers of the eye which can disrupt vision and cause loss of areas within the visual field.  Often requires immediate surgical repair.

Contact Lens Department
Contact lens fitting and evaluation—our specialist, Cheryl, will use her expertise in combination with your eye physician to prescribe the best-fitting contact lens to meet your needs.  There is a contact lens dispensing and fitting fee which will be determined after assessing your contact lens fit and the type of lens you will require.  This fee covers diagnostic lenses needed as well as any visits necessary to evaluate the vision and fit of the lenses for three months following your exam.  As with all cases you, your doctor, and Cheryl will work together to determine which is the best type of lens for your eyes.
Soft contact lenses—are made from Silicon Hydrogel materials which retain moisture and allow more oxygen to the cornea than lenses of the past.  Some are meant to be replaced daily while others are removed nightly and replaced on a two week or monthly schedule depending on the specifications of the contact lens.  Extended-wear contact lenses are also available but are not necessarily appropriate for every patient.  Cheryl and your physician will counsel you on your options.  There are several different types of soft contacts that are available and are listed below:
Spherical—these lenses are corrected for distance vision only.
Toric—these lenses are made from the same materials as spherical lenses.  The difference is in the design of the lens.  Toric lenses have two powers:  one for astigmatism and the other for myopia or hyperopia.  There is also prism in the lens to help keep the lens relatively stable in your eye.  Years ago most everyone with astigmatism were prescribed a gas permeable lens.  Thanks to newer technology we now have more options.
Bifocal & Multi-focal—these lenses work in several different ways depending on the design of the lens.  Bifocal lenses have two powers correcting for distance and near vision.  Multi-focal lenses have more than two powers and typically correct for distance, near, and mid-range vision.
Mono vision—using contact lenses such that one eye (the dominant eye) is focused for distance vision and the other eye (non-dominant eye) is focused for reading vision.  This technique requires some getting used to and may not be well-tolerated by every patient.
Gas permeable lenses—made from a special plastic that allows the transmission of oxygen.  Usually very durable and can provide the clearest vision in some cases.  Helpful for patients who have high levels of astigmatism or unusual corneal conditions that make fitting a soft lens difficult.
Keep in mind contact lens usage should fit comfortably and safely into one's lifestyle.  Sometimes it can take multiple visits to properly adjust the fit and performance of the contact lens.  For patients experiencing the age-related loss of near focusing ability (called "presbyopia"), reading glasses may still be needed to read fine print up close.
*Contact lenses are classified as medical devices by the U.S. Food and Drug Administration.  Click Here for more information.
Optical Department
At the Eye Institute of Austin you can take advantage of our convenient on-site optical shop to order your prescription glasses, sunglasses, and accessories.  Our opticians, Barbie and Jodie, are both certified by the American Board of Opticianry and have a combined 40+ years of experience.  They are eager to help you explore your options for frames, lens options, and styles.
We offer a wide selection of frame styles from some of the top brands including Ray-Ban®, Maui Jim®, Silhouette®, Flexon®, Marchon®, and Calvin Klein®.
In addition to offering some of the most popular fame brands, we also carry multiple industry leading lens options, including Glass, plastic, high-index, poly-carbonate, and trivex.  High Definition lenses are offered as well along with multiple coatings including scratch-resistant, anti-glare/reflection, and UV-blocking treatments. With so many options, our optical team is ready to assist you in choosing the lens and frame options that are right for you.
We can manufacture some lenses at our in house lab while also providing limited same day frame repair services based on the nature of the repair.
Barbie and Jodie are committed to meeting your optical needs with openness, extensive expertise, and a no pressure buying experience.